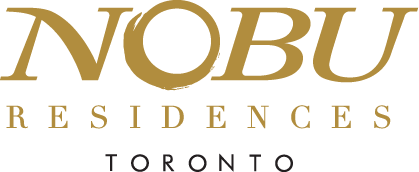 REGISTER TODAY!
Transit City Condos Registration
LUXURY SUITE
Toronto-based developer Madison Group has partnered with Nobu Hospitality to announce Nobu Residences. The highly anticipated mixed-use complex of residences, hotel, restaurant, ground-floor retail and outdoor Zen garden, and will be located at 15 Mercer St. in the heart of the city's vibrant Entertainment District.
THE LOCATION
Nobu condominiums are located in Toronto's bustling Entertainment District with 99/100 WalkScore and 100/100 Transit Score. Ideally situated in the heart of Toronto's Art & Culture, steps to Toronto International Film Festival, Four Seasons Centre of the Performing Arts, Toronto's Theatre District, Rogers Centre and the CN Tower. Located nearby popular "Restaurant Row" on King Street West with quick access to King Street Car Line and St. Andrews Subway Station.
RESIDENCES
Uniquely designed by Teeple Architechs and interior by Studio Munge, Nobu Toronto brings elegance, zeal and excitement to the Downtown Toronto area.
The architecture will incorporate the Pilkington Glass Factory for the podium combining Toronto history from this late 1800s façade and a striking modern bronze design.
Suites will have top of the line features and finishes with only the best to reflect the luxurious lifestyle of its residents. The building will be overflowing with amenities including a fitness centre, and a lovely Zen Garden to relax residents on the outdoor terrace.
LIFE STYLE
Living in Nobu condo gives you all sorts of choice when it comes to getting around. The 504 Streetcar runs 24/7 along King Street and the 501 Queen car is only a couple of blocks north, the 511 Bathurst and 510 Spadina street cars also cut through at some of this downtown neighbourhood's most well know intersections. With easy access to the Gardiner and Lake Shore Blvd via Spadina Ave, you can get anywhere in the city.
RESTURANT
Nobu Hospitality, the luxury restaurant and hotel chain, was founded by Robert De Niro, famed Japanese chef Nobu Matsuhisa and Hollywood producer Meir Teper. Nobu Restaurant will introduce to the city of Toronto. Chef Matsuhisa's world renowned "new style" Japanese fusion cuisine located inside the Nobu Hotel.
NOBU CONDOES
35 Mercer St, Toronto, ON M5V 1H2, Canada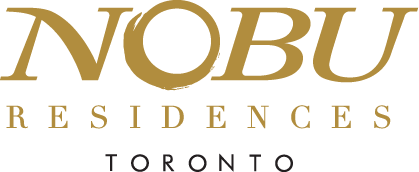 REGISTER TODAY!
Transit City Condos Registration
Contact: 416-218-8800