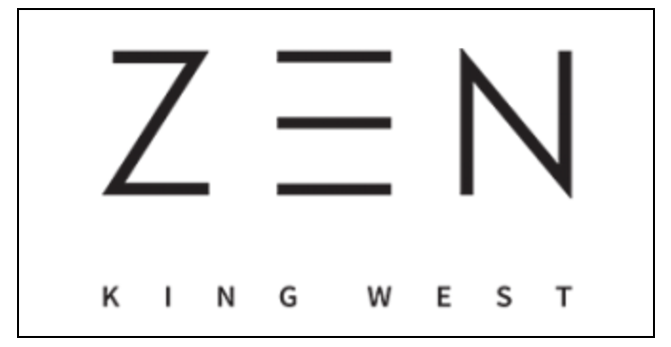 REGISTER TODAY!
Zen King West Registration
ZEN KING WEST
Zen King West Condos is a new condo development by Centrecourt developments located at Strachan Ave & King St W in the King West Village of Downtown Toronto. The condos will be a 32-storey tower comprising of 480 mixed condo units, and estimated to be completed in 2020.
Perfectly situated at the very heart of Liberty Village steps to all amenities, shopping, transit, dining, world-class entertainment and Toronto's downtown core. Quality features, spectacular views.
It is conveniently located in downtown Toronto on the main intersection of King Street and Strachan Avenue and right in the heart of King West Village. It is the most affluent location in the city, hence it is referred to as 'Soho District' of Toronto.
ZEN HIGHTLIGHTS
1. Located in the heart of King West Village, connectivity to all of life's true wants and needs are on the doorstep of Zen King West. A city within a city is how it is best described, as there is no need to travel outside its borders.
2. The Soho of Toronto, King West Village is both trendy, upscale and unique with the Victorian brick exterior finishes of the buildings that line the area, to the new age shops, art galleries, restaurants, bars and nightlight, its no wonder the area has been growing at such an exponential rate.
3. The Technology revolution in Toronto has come full circle, representing more than 38% employment growth in the overall Toronto landscape in the last few years and King West has been targeted as the place to be for Technology focused companies to set up shop. Companies like Uber, Twitter, Ebay, Paypal, Kijiji have been calling King West home for years as their workforce is the prime demographic in the area.
4. State of art amenities that are catered to the growing Millennial community, including but not limited to a 3,000 sf spa experience that is normally reserved for a five star hotel. A 5,000 sf indoor fitness facility along with an outdoor professional running track circulating the 5th floor terrace. Just to name a few of the incredible amenities that will be present in this exciting new project.
Zen King West
19 Western Battery Rd, Toronto, ON M6K 3S4, Canada